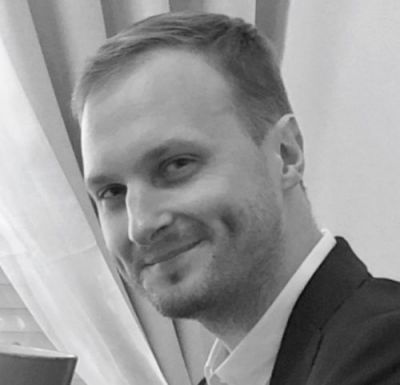 [Lsa Live 2020] Guillaume KOZAK Interview
Describe your company in a few words
PiiVO, a start-up serving retailers since 2018, offers a collaborative application platform to store, organise, share and publish all marketing data. Designed for time-to-market, productivity optimisation and multi-channel consistency for retailers, the platform includes image bank management (DAM) and automated tagging for shops (POSter).
In your opinion, what is the major transformation in response to the crisis?
Digitalisation has become a vital urgency necessary for the survival of commercial brands. For those who had not yet started their transformation towards a multi-channel model, content management, the implementation of click and collect or even simply remote working emerged as priority projects requiring adaptability, speed and ready-to-use tools. During the first lockdown, we saw some retailers, particularly in Specialised Distribution, succeed in setting up services in 3 months that had stagnated in the decision-making process for years! Being ready to question your business model and open up to new channels is a challenge that is no longer optional in 2020.
What are the learnings that you have drawn from the Covid crisis?
More than ever, product information is the cornerstone of trade, and those who master it and use it with agility are almost certain to ensure the sustainability of their business. At PiiVO, this comforts us in the belief in our solutions because they are natively omnichannel, easy to set up and flexible, and can meet the needs of a large number of retailers and e-tailers. The importance of always being one step ahead is one of our core concerns, anticipating the developments necessary to evolving consumer and business patterns.
What are your biggest projects for the next 5 years?
From a commercial perspective, we want to make our solutions more broadly known and develop our partnerships with integrator networks to accelerate the implementation of our innovative solutions.
Our advisory role to our customers and prospects also leads us to emphasise the potential that PiiVO POSter offers in centralising management of the graphic load, encouraging them to use it in a multi-channel way, and distributing in-store displays that are simultaneously Print and Digital.
In terms of R&D, we remain focused on the future needs of our customers, even if they are not yet fully conscious of them: digitisation and management of 3D images, autonomy in image bank management, the combination of text and image product information for electronic display, etc. These are all challenges that are part of our strategy of deploying reference tools, integrating the entire product lifecycle to support our customers towards new virtuous practices, a guarantee of ROI and additional comfort for the teams.
Because tomorrow's retail will look nothing like today's, LSA is launching the second edition of LSA Live in 100% digital. From 17 to 20 November 2020. Listen to Guillaume Kozak's speech all speeches from LSA Live by registering on the website live.lsa-conso.fr
Original Article: https://www.lsa-conso.fr/lsa-live-2020-interview-de-guillaume-kozak-co-fondateur-et-directeur-executif-piivo,365603